Toma series
● With pure aesthetic sentiment ,It takes the lead of fashion As you se,ts glory can be found everywhere.
● In the office furniture world, everything is made of natural material and processed with elaborate techniques. It leads fashion with original idea. The most outstanding work is perfect combination of art and pratiaililty,
● In ever sometimes,tired of stereotype dressing up,refusing to blind following trend,the young soul is full of desire to prove it,only fashionable furiture pervading strong sex and charming fashion is our hunting target.
---
---
Details description
Model
Frame Size(mm)
Material
Surtace Finishing
Suggest top size
Note
Aluminum
Steel
Painting
Chrome
TO-01
1796W*796D*725H
●
○
White iron grey
○
1800W*800D
Size can be customized
1996W*896D*725H
●
○
○
2000W*900D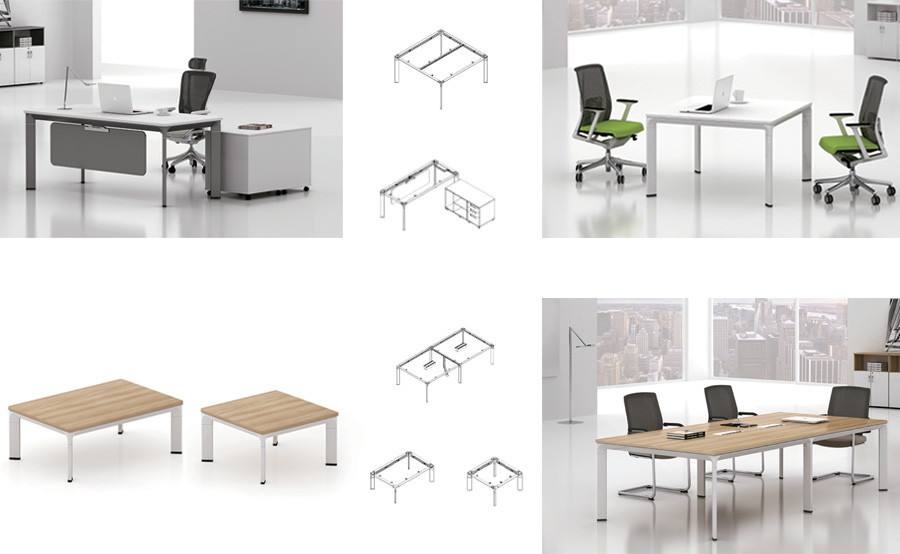 Model
Frame Size(mm)
Material
Surtace Finishing
Suggest top size
Note
Aluminum
Steel
Painting
Chrome
TO-02
1976W*796D*725H
●
○
White iron grey
○
1800W*800D
Size can be customized
1996W*896D*725H
●
○
○
2000W*900D
Model
Frame Size(mm)
Material
Surtace Finishing
Suggest top size
Note
Aluminum
Steel
Painting
Chrome
TO-03
1196W*1196D*725H
●
○
White iron grey
○
1200W*1200D
Size can be customized
1396W*1396D*725H
●
○
○
1400W*1400D
Model
Frame Size(mm)
Material
Surtace Finishing
Suggest top size
Note
Aluminum
Steel
Painting
Chrome
TO-04
596W*596D*425H
●
○
White iron grey
○
600W*6000D
Size can be customized
1196W*596D*425H
●
○
○
1200W*600D
Model
Frame Size(mm)
Material
Surface Finishing
Suggest top size
Note
Auminum
Steel
Painting
Chrome
TO-05
2396W*1196D*725H
●
○
White iron grey
○
2400W*1200D
Size can be customized
2796W*1196D*725H
●
○
○
2800W*12000
2796W*1396D*725H
●
○
○
2800W*1400D
2996W*1196D*725H
●
○
○
3000W*1200D
2996W*1396D*725H
●
○
○
3000W*14000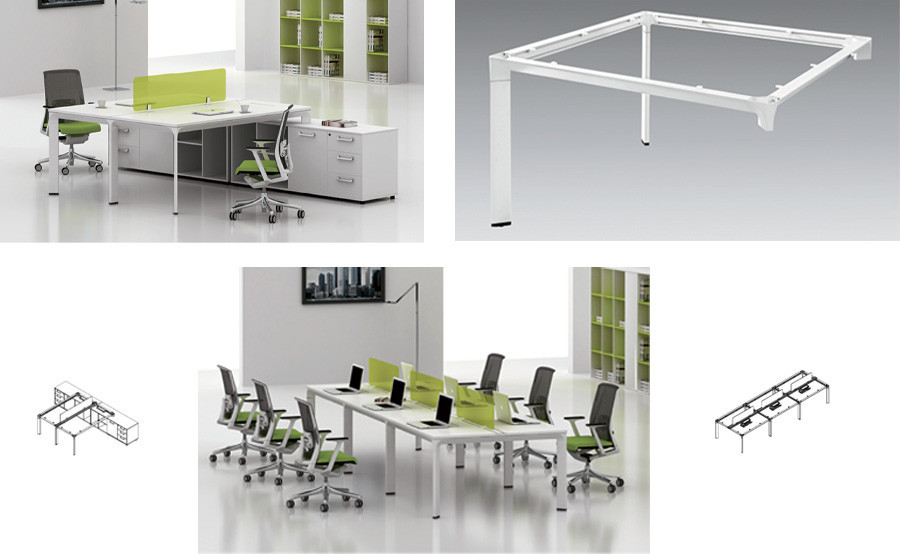 Model
Frame Size(mm)
Material
Surtace Finishing
Suggest top size
Note
Auminum
Steel
Painting
Chrome
TO-06
1196W*1196D*725H
●
○
White iron grey
○
1200W*600D*2
Size can be customized
1396W*1196D*725H
●
○
○
1400W*600D*2
1396W*1396D*725H
●
○
○
1400W*700D*2
Model
Frame Size(mm)
Material
Surtace Finishing
Suggest top size
Note
Aluminum
Steel
Painting
Chrome
TO-07
3596W*1196D*725H
●
○
White iron grey
○
1200W*6000*6
Size can be customized
3596W*1396D*725H
●
○
○
1200W*700D*6
Keywords
Saiwei series / Kass Series / Delay Series / Toma Series