Delay Series
● Sometimes, just a few steps up, a place that does not need too high, eyes will be completely different.
● Easy, is a kind of let a person find the scenery pleasing to both thefeelings, in a unique to their trritory, can let you happy melody andlight dance, let the warmth and happiness lve.
● Life the most typical of the doctrine of the mean life,between dynamic and static, find a completely balanced.Spirit and material, give attention to two or morethings to calm ffe.
---
---
Details description
Model
Frame Size(mm)
Material
Surtace Finishing
Suggest top size
Note
Aluminum
Steel
Painting
Chrome
DL-01
1780W*7800*725H
○
●
Black
●
1800W*800D
Size can be determined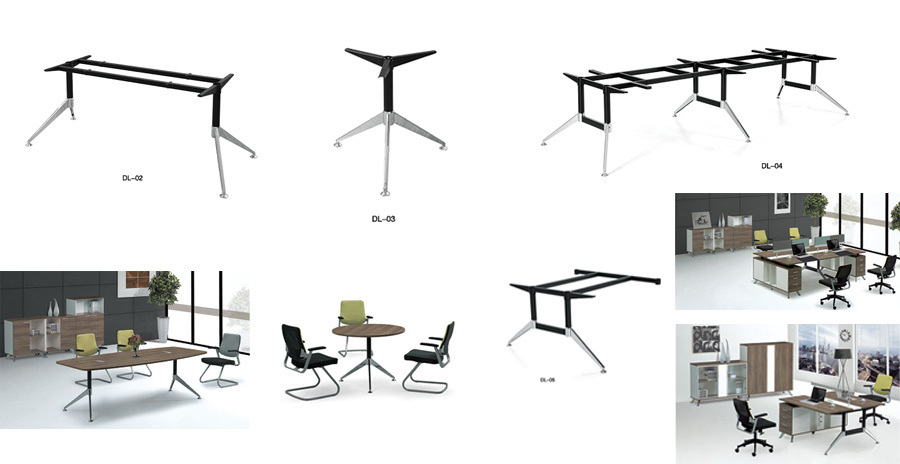 Model
Frame Size (mm)
Material
Surtace Finishing
Suggest top size
Aluminum
Steel
Painting
Chrome
DL-02
1950W*800D*725H
○
●
black
●
2400W*12000
Model
Material
Surtace Finishing
Suggest top size
Aluminum
Steel
Paintng
Chrome
DL-03
○
●
Black
●
Diameter 1000
Model
Frame Size (mm)
Material
Surface Finishing
Suggest top size
Aluminum
Steel
Painting
Chrome
DL-04
2750W*1150D*725H
○
●
Black
●
----
3550W*1350D*725H
○
●
●
Model
Frame Size (mm)
Material
Surface Finishing
Suggest top size
Aluminum
Steel
Painting
Chrome
DL-05
1350W*1150D*725H
○
●
Black
●
1400W*600D*2
1350W*1350D*725H
○
●
●
1400W"700D*2
Keywords
Saiwei series / Kass Series / Delay Series / Toma Series